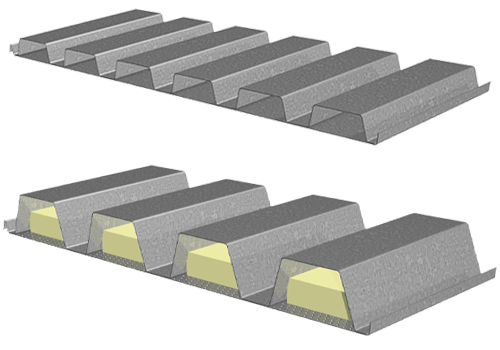 CELLULAR DECK PROFILES
In exposed ceiling areas that require a flat bottom design, Vulcraft's Cellular Decking can give your project the look you need without compromising load capabilities. This versatile product comes in a 1.5" deep profile with 36" width, and a 3" deep profile with 24" or 32" widths. Acting as both a ceiling and a roof, this deck type can add value to the project with its aesthetically pleasing appearance and can help mitigate noise with the available acoustical option. Please refer to our data sheets/design tools for specific information.
For technical information, including loading capacity information, please refer to our Technical Information. While this information is for common situations, not every project is common. For answers to any questions, please reach out and TALK TO AN EXPERT.