CJ-SERIES
Vulcraft's CJ-Series Joists are designed to provide optimal strength and versatility in various construction projects. These joists, also known as Composite Joists, combine the efficiency of a steel open web system with the benefits of concrete slab construction.
For technical information, including loading capacity information, please refer to our Technical Information. While this information is for common situations, not every project is common. For answers to any questions, please reach out and TALK TO AN EXPERT.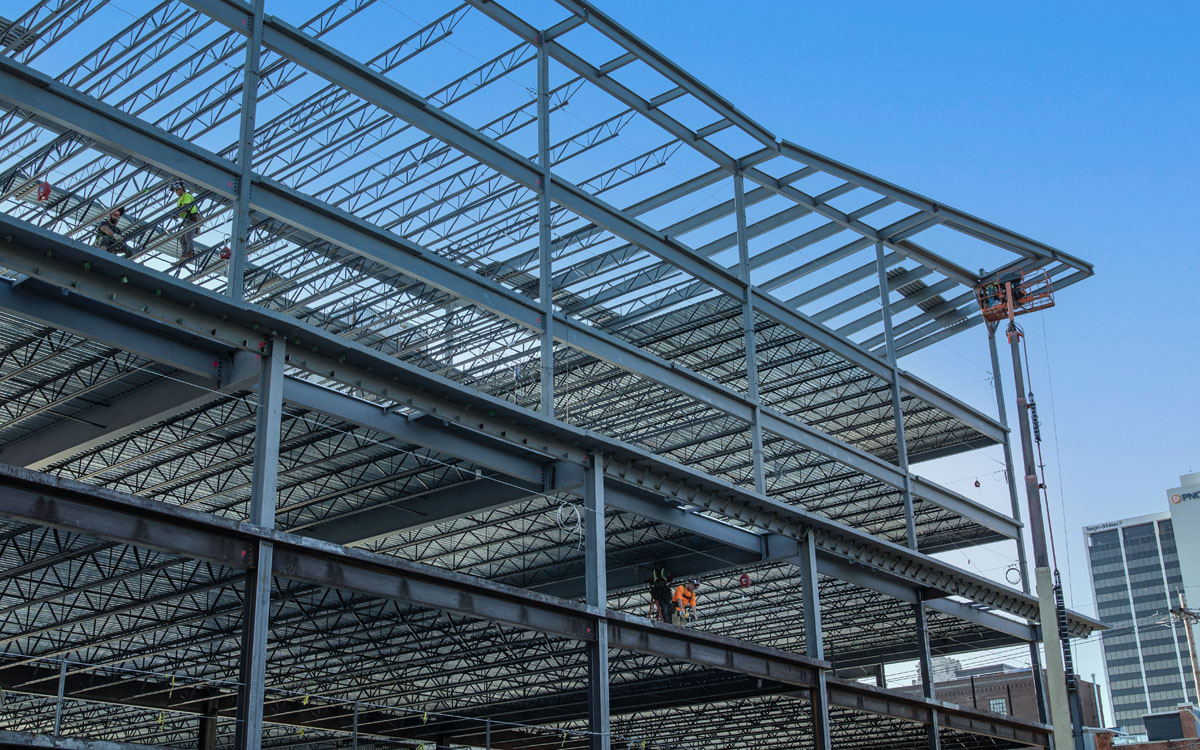 UTILIZING OUR DESIGN TOOLS
Vulcraft's Design Tools allow you, as the designer, to obtain custom design information for your project, look at scenarios, and allow you to find the highest value solutions for your project.
DYNAMIC JOIST WIZARD
Turn your combined uniform and concentrated loading into shear and moment diagrams. Other outputs include suggested joist designation, bridging requirements, and maximum chord width.
ECOSPAN® FLOOR SYSTEM ESTIMATING AID
Interested in how Ecospan® compares to other floor systems? This tool will help you determine depths, joist designations, joist/deck dead loads, fastener patterns, flush-plate connection checks, maximum ductwork, and much more.
ADDITIONAL TOOLS
Our Joist Design Tools can help you find the most economical joist depths, perform shear and moment comparisons, analyze vibration, and much more.